Snow day for recovery
I was trying to think of a 'snow' pun gave up. After a 15 mile training run in challening weather conditions on muddy wet windy trails yesterday, and with snow falling outside the window, I won't be popping out for a lunchtime run today - I might do a Yoga session tonight to help with strength and stretching, but today is definitely a recovery day - in the meantime I think I'll reflect and update my blog.
So according to Garmin, I have run 180 miles so far this year, gently increasing mileage to 41 miles last week, whilst allowing for a couple of light weeks to rest for a 10K PB at a snowy Stubbington Green 10K in January and for a hilly Ryde 10 mile race on the Isle of Wight where I reached my best Hampshire Road Race League result yet.
During the same period last year I ran 80 miles and was about 20 pounds heavier, and was yet to meet most of the great people that I have gotten to know at the local parkrun events and at local running clubs. After my 'early retirement' from football, running has been a great as a stress-buster as well as socially and physically. I've never felt fitter and healthier.
When I noticed on the local parkrun results that Iwan Thomas finished one place ahead of me at the weekend - beating me for the first time since a year ago at Eastleigh when I was still just starting out - I was initially annoyed at myself for not noticing that the unit in front hidden under a beanie hat was Iwan, who in my mind should not be in front of me any more! Mild annoyance quickly faded when I reminded myself that I wasn't racing the parkrun and it was just a quick 3.1 mile part of the 22 miles I would cover that weekend. It shows how far I've come; 12 months ago I would have been ecstatic to run any 5K in under 20mins, let alone a wet trail 5K, and the guys doing so regularly (including Mr Thomas) seemed so far ahead that I was not even targetting them, I was just chipping away at my PB and trying to catch my nemesis at the time Lawrence Chen :-)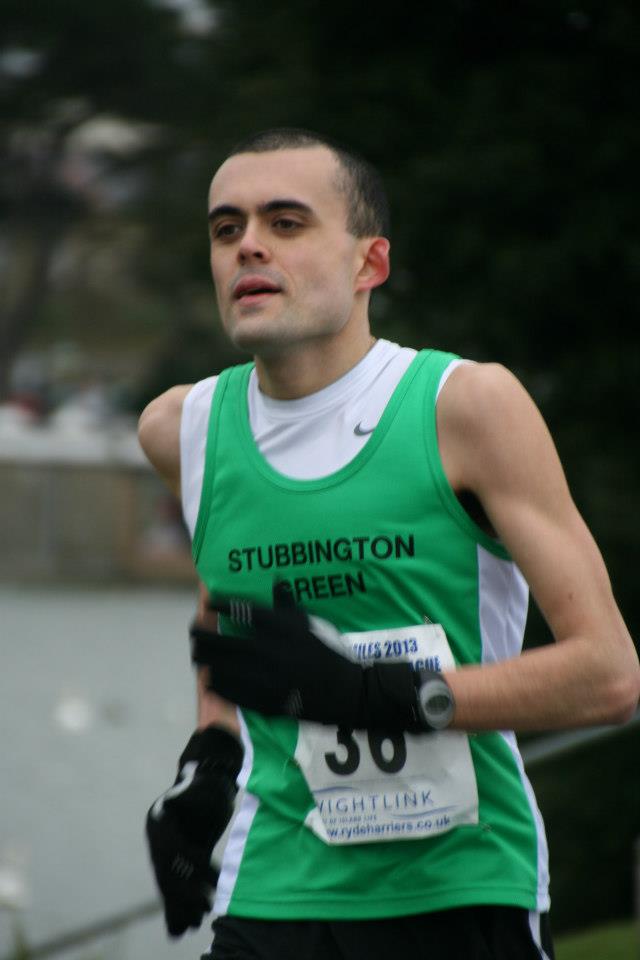 One of the best things about running I find is that you get out of it what you put into it. Whilst that may sound obvious and clichéd, the same cannot be said about everything - for example in football you could give everything you personally can on the pitch and still lose and ruin your day. You can be a long term regular on the teamsheet and then be replaced by a new signing. With running, if you can stay injury-free then the rewards are proportional to the effort. Another side to this is that you can scale your commitment up and down as work and family priorities allow, and pick up from where you left off. With football if you disappear for a few weeks during a season eg because of an important project at work, you can expect somebody else to have taken your place.
This year I have registered for October's Abingdon Marathon. 'Marathon training' as it seems obligatory to call it, will start in July. For now I am gradually improving my training with a target of earning my place on this season's Hampshire Road Race League 'Top 60' mug. Hopefully come May I'll be able to blog with a photo of my name on the mug!